Overview :
4×4 Merzouga tour offroading adventure  Erg chebbi Morocco
Book our Merzouga 4×4 tour offroad Adventure in Erg chebbi dunes, This amazing activity. Is the most requested by our visitors. Its a unique experience which will allow you to go deep and explore the sahara Desert. Visit the Sirji located few miles from Merzouga center.
Experience the nomadic life in Morocco with our expert guides. Take a walk into the oasis of pamtrees located in Hassi labied village in Merzouga area. Visit Rissani's ancient weekly Market, is the most of the Morocco authentic Desert tours you should not miss while visiting the sahara Desert.
Apart from camel trekking excurions in Morocco  we also organize 4×4 Tour to see sunrise or sunset, a 1/2 day tour of the dunes or a full day trip in Merzouga  with a driver guide ; this allow you to drive deep into the desert and met local Bedouin community and nomads from different tribes that keeps the secrets and the wisdom of the sahara desert.
Itinerary:

Desert
Merzouga 4×4 tour offroad Adventure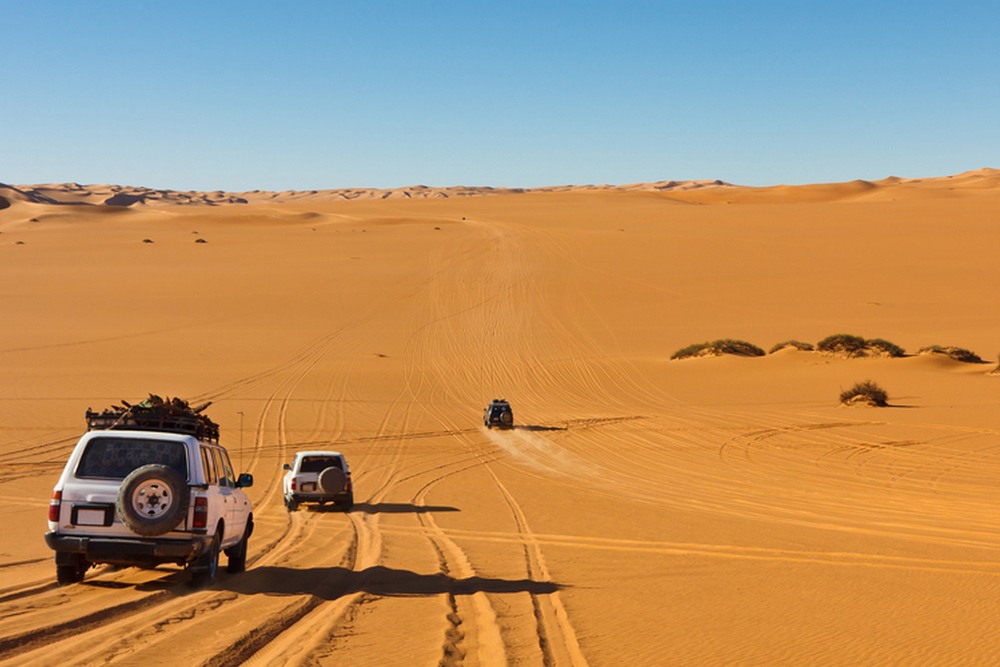 We'll begine this 4×4 Merzouga tour adventure from Your accomodation in Merzouga ( , hotel, Camp or auberge etc..,)  Then we head towards the black hamada. We'll begine our journey by visiting one of the nomadic families ( berber bedouins ) to Explore their way of life, we'll have a tasty Moroccan tea with them. Next we continue our day trip towards Mifis mines of minerals in the dark black mountains of the anti atlas.
A very rich area including Fossils , Minerals and different treasures. Later on we spend few time at a local musical band of Gnawa music in Khamlia Town, The lucnh will be in the same village and then we'll visit the Ouasis of palm trees in Hassi labied village. Afternoon time we'll transfer you back to your Accomodation in Merzouga town. End of our 4×4 activity in Merzouga sahara Desert.
 Desert tour in Erg chebbi dunes booking details:
4×4 tour adventure

Starting location :

Merzouga

Ending location:

Merzouga

Deparature :

Anytime ( 8:00am till 5:00pm)

Confirmation :

You'll receive it at time of booking
Included:

Merzouga 4×4 Desert tour adventure
Free parking for your car
Comfortable 4×4 Vehicle with A/C
Car fuell
Expert driver from the sahara desert
Pick up from your hotel
Drop off at your hotel
Visit all interesting places around Merzouga
Excluded:
Note: If this Itinerary of our  4×4 desert tour in Merzouga doesn't suit your needs. Please get in touch with us we can skip some activities that you're not interested in.